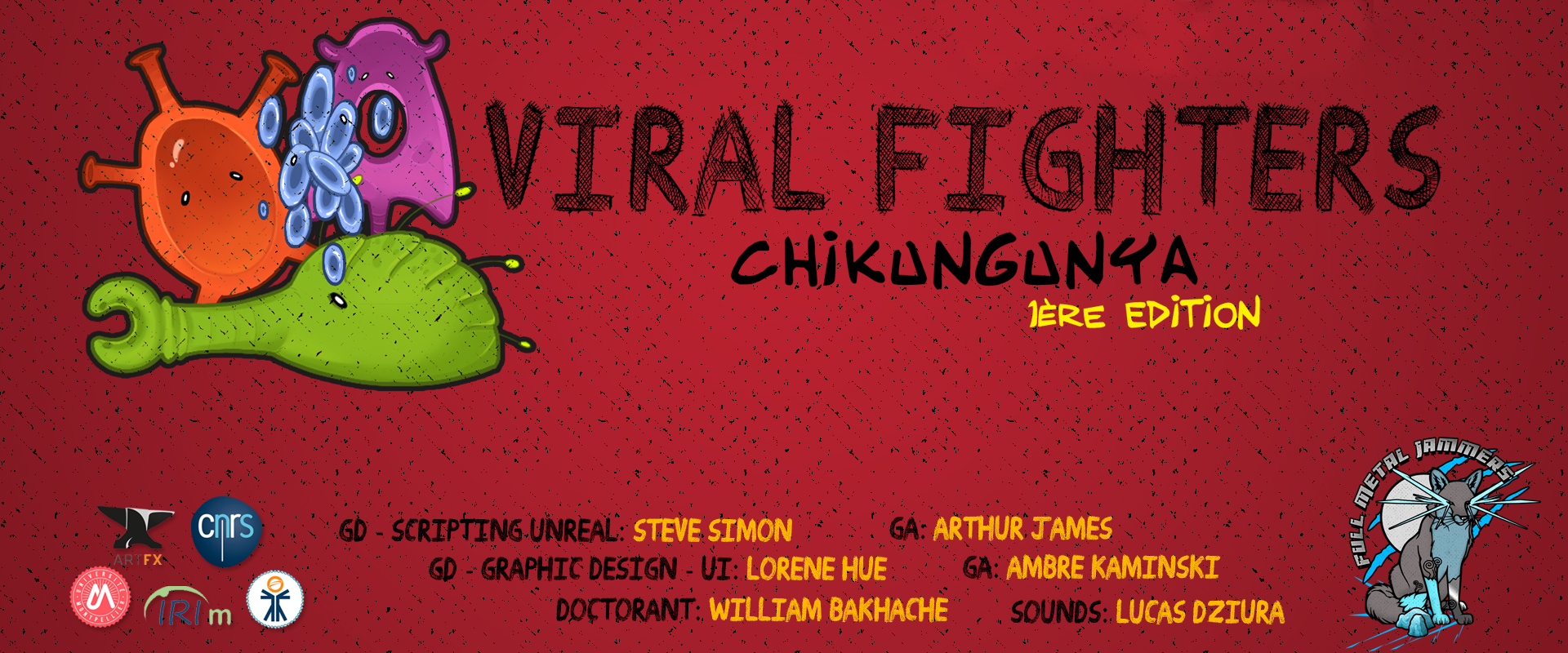 Viral Fighters
A downloadable game for Windows
Prototype for Game Jam "Ma thèse en jeu vidéo" - March 25, 2018
Project lead by Genopolys with ArtFX, Labex Epigenmed, CNRS, INSERM, Science Animation and école doctorale cbs2

PITCH

In this shooter you are the virus of the Chikungunya, has you have to invade the body by killing the defenders of the body ? By means of your various forms to create a source of the infection.

Trailer :
DETAILS

Developer : Team FullMetalJammers - Montpellier (France)
Release : March 2018
Game plateform : PC
Genre : Shooter
Language : English

CREDITS

William Bakhache/Doctorant IRIM
Lucas Dziura/Game Designer/Couteau suisse
Lorène Hue/Game Designer
Arthur James/Game Artist
Ambre Kaminski/Game Artist
Steve Simon/Game Designer
Install instructions
1 - Unzip the folder
2 - Launch FULLMETALEXE
3 - Enjoy and comment!