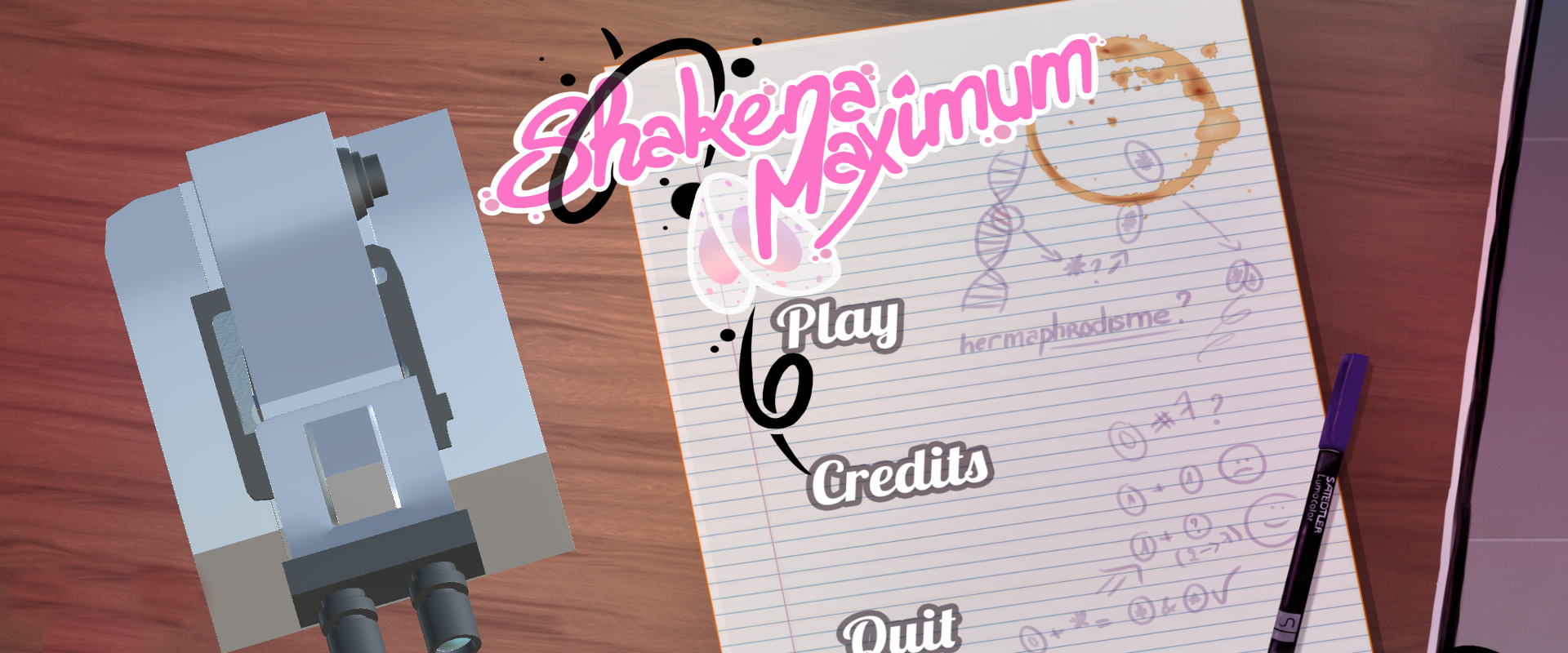 Shakena Maximum
A downloadable game for Windows
Prototype for Game Jam "Ma thèse en jeu vidéo" - March 25, 2018
Project lead by Genopolys with ArtFX, Labex Epigenmed, CNRS, INSERM, Science Animation and école doctorale cbs2

PITCH

The purpose of this game is very simple, to make so that cells present in the screen, reproduce the some with the others to propagate the transformations. Each of them has a particular effect and the more effects multiplies, the more your score will increase !
Trailer :

DETAILS

Developer : Team Sex-Hymena - Montpellier (France)
Release : March 2018
Game plateform : PC
Genre : Action
Language : English


CREDITS

Eliot Geraud/Doctorant IGH
David Cavard/Doctorant LIRMM / Game Designer
Camille Carliez/ Game Designer
Sofie Chabrol/Game Artist
Aymeric Estreich/Game Designer
Victor Landier/Game Artist
Antoine Fournier/Game Designer
Luca Dziura/Game Designer

Install instructions
1 - Unzip the folder
2 - Launch ShakenaMaximum-Jeu
3 - Enjoy and comment!