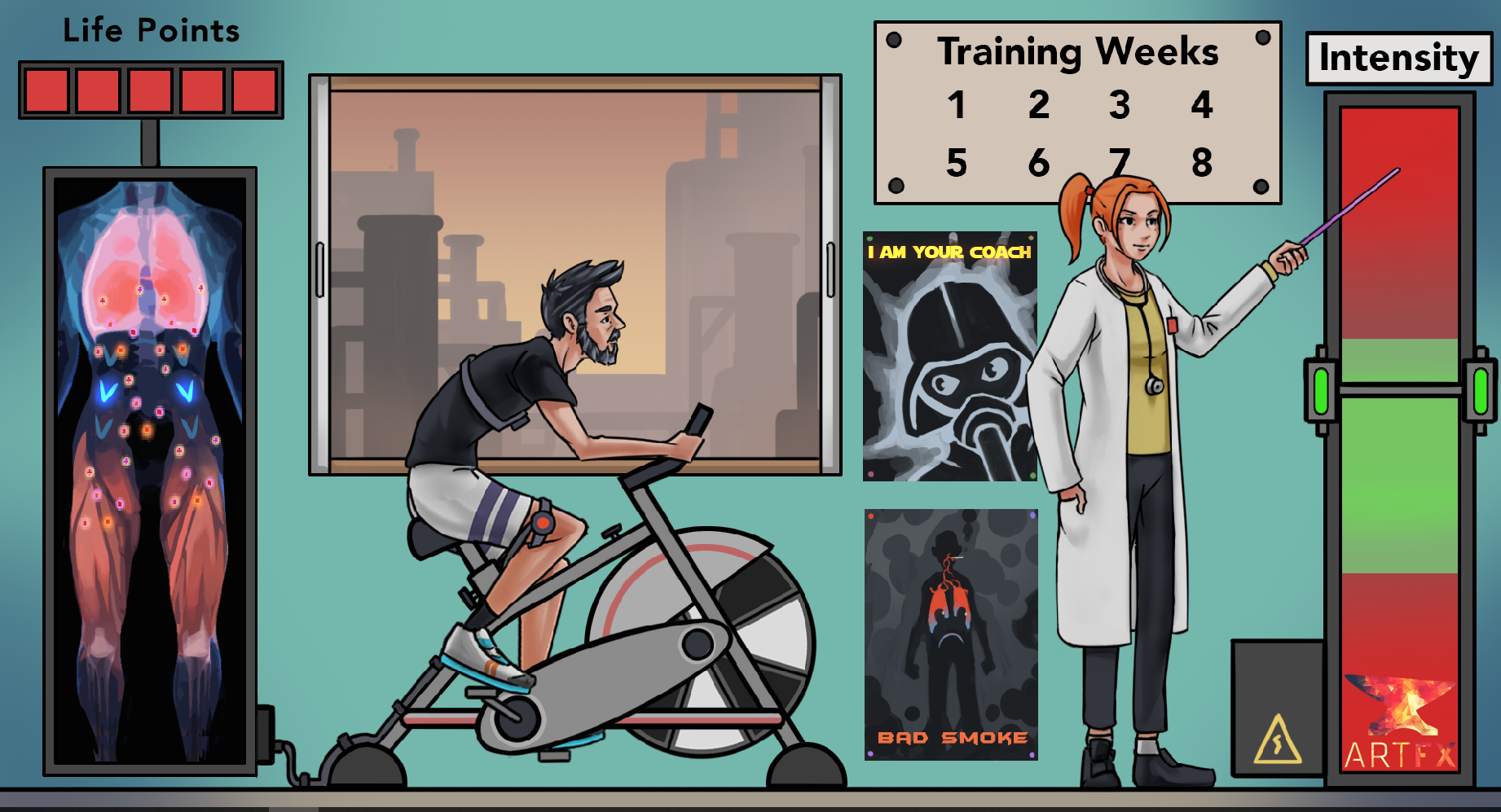 Ride&Live Lunger
A downloadable game for Windows
PITCH
Ride & Live Lunger est un jeu de rythme se déroulant dans un cabinet de pneumologie.
Nous incarnons un patient atteint de la maldie pulmonaire BPCO qui effectue un exercice d'effort physique adapté lui permettant de lutter !
Ride & Live Lunger is a rythm game taking place in a respiratory firm.
We are playing a patient affected by the COPD disease who is practising an exercice of adapted physical effort allowing him to struggle
DETAILS
Developer : The "RESPIRE" Team
Release : April 2019
Game plateform : PC
Genre : Rythm
Language : English (menus) : Game with text
PEGI 7 (not officially rated)
CREDITS
Matthias CATTEAU - PhD Student / Project management
Steven ZAMEL - Game Design
Saïd ABOUDOU - Game Design
Nicolas Brulard- Game Art

Install instructions
Install instructions
1 - Unzip the folder
3 - Launch Ride&LiveLunger.exe
4 - Enjoy !