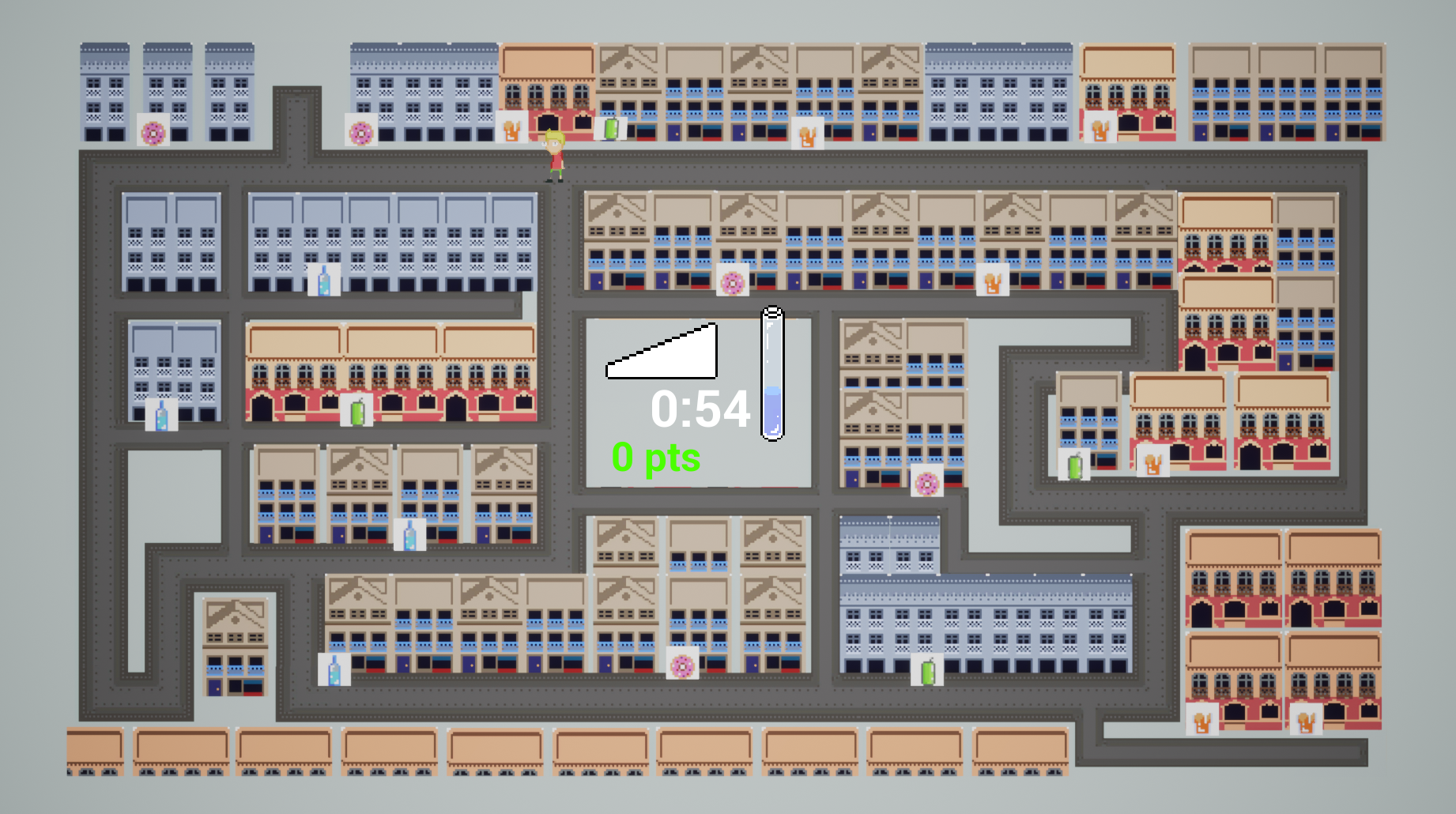 Night Fever
A downloadable game for Windows
PITCH
Night Fever is a scoring game taking place in a contemporary city. We play Chad a student who decided to have fun in town tonight. He must collect as many items as possible in a limited time to have fun, however, the more he will enjoy, the more the peopes of downtown will be disturbed.

Game Jam in association with the CNRS (Scientific Research National Center) on the theses of doctoral students. Here, we make a game with the doctoral student Emie Peralez-Carleton working on the thèse : Living in the nocturnal center of medium-sized university towns in Europe. What movement for student culture in the city?

DETAILS
Developer : The Best Team Forever (game jam project), ArtFX - Montpellier (France)
Release : May 2019
Game plateform : PC
Genre : Scoring
Language : French (menus)
PEGI 7 (not officially rated)
CREDITS
RIPPSTEIN Julien - Scripter UE4
HUE Lorène - Game Designer, Scripter UE4, Graphist
REHFUSS Yohann - Pixel Artist, Animator
PERALEZ Emie - Thésarde
BOURGEOIS Elise - 3D Animator (cinematic)
LEMONNIER Nils - 3D Animator (cinematic)

Install instructions
Install instructions
1 - Unzip the folder
2 - Launch EmieNuit.exe
3 - Enjoy!