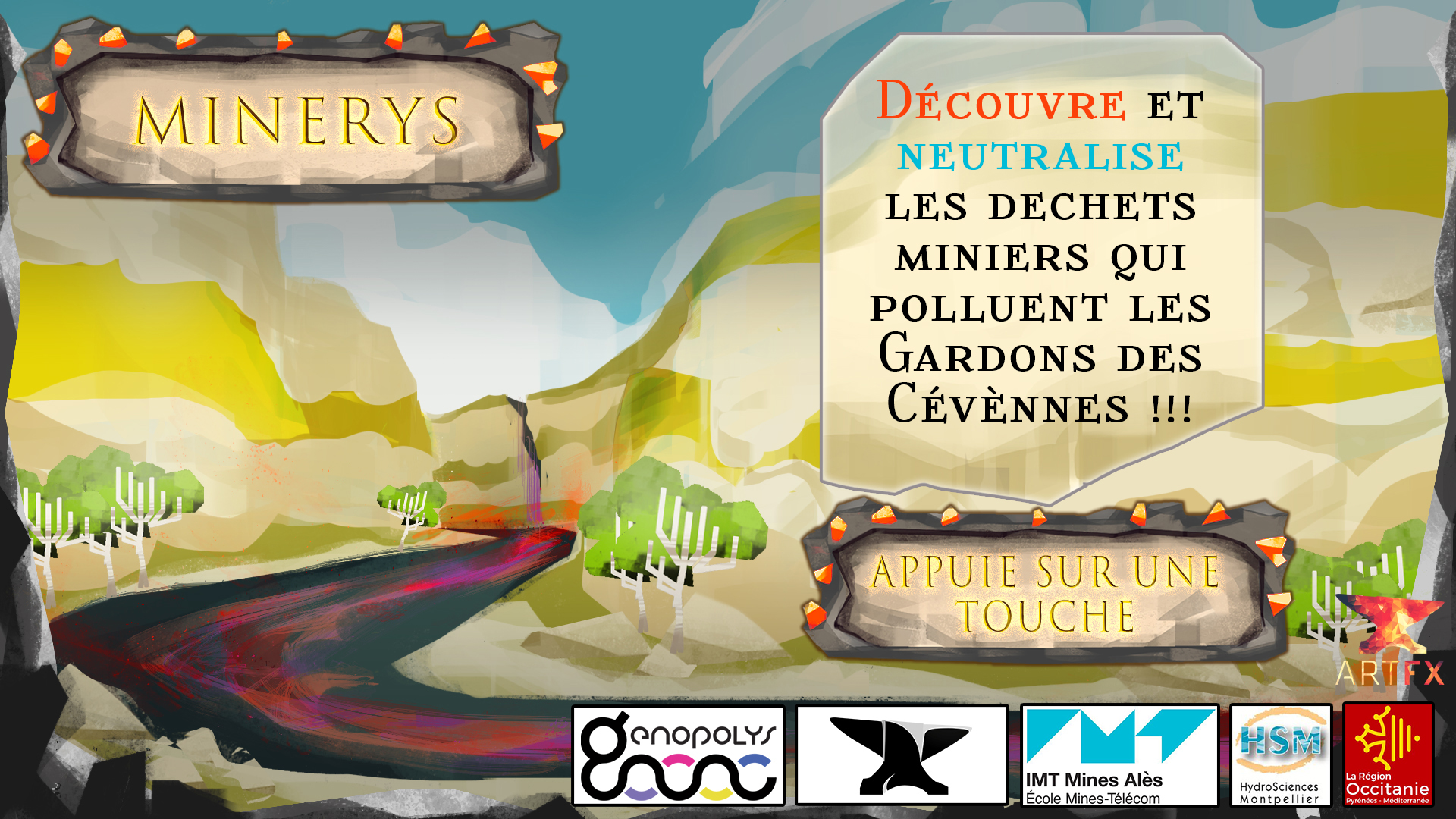 Minerys
PITCH/DESCRIPTION
In Minerys, you are Lionel, the doctoral student who is working on the pollution due to old mine exploitation. You have to look for metal deposit and find a way to decontaminate them, before they pollute the rivers in order to preserve the safety of the region.

DETAILS
Developer : "Les Métalleux"
Release : April 2019
Game plateform : PC
Genre : Serious Game
Language : French
Classification : PEGI 7 (not officially rated)


CREDITS

Lionel Babikian - Art director / Menus
Henri Bessou - Character / GUI Artist
Lionel Ebengue - Doctorant / Game Designer
Lucas Garnier - Game Designer / Programmer
Install instructions
1 - Unzip the folder
2 - Open Win64 folder
3 - Launch Minerys.exe

4 - Enjoy and comment!