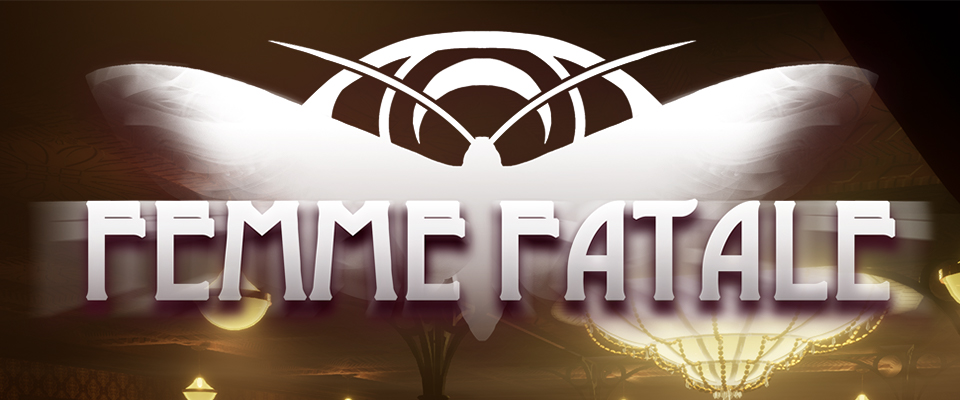 Femme Fatale
A downloadable game for Windows
Femme Fatale is a Graduation Video Game Prototype - June, 2019

DESCRIPTION
When criminal organizations have missions or conflicts to resolve, which are considered sensitive or if they do not want to be recognized as the initiators of certain actions, they call Dark Artists. These people are very comfortable with discretion are able to perform all kinds of sensitive activities without being noticed.
You embody Dawn, a femme fatale who use Occultism, her natural stealth and even seduction skills to fullfill contracts for criminals organisations.
The player will choose between some contracts, choose one, use his own strategy to accomplish it and will get rewarded by fulfilling it. He will develop himself and the criminal organisation he was helping with the contract.
Trailer :


Gameplay :
DETAILS
Developer : Thibault Leblan & Carla Deveze
Release : 21 june 2019
Game plateform : PC
Genre : Stealth Game
Language : English
PEGI : 18


CREDITS
Thibault Leblan : Game Designer - Level Designer - Narrative Designer - Level Artist - Lighting Artist - VFX Artist - Gameplay Programmer
Carla Deveze : Concept Artist - Character Artist - Environment Artist
Download
Download
FEMMEFATALE_BUILD_070619.zip
1,015 MB
Install instructions
1 - Unzip the folder
2 - Required : plug an Xbox 360 Controller or Xbox One Controller
3 - Launch ARTFX2019_FEMMEFATALE_PROJECT.exe
4 - Enjoy & comment!