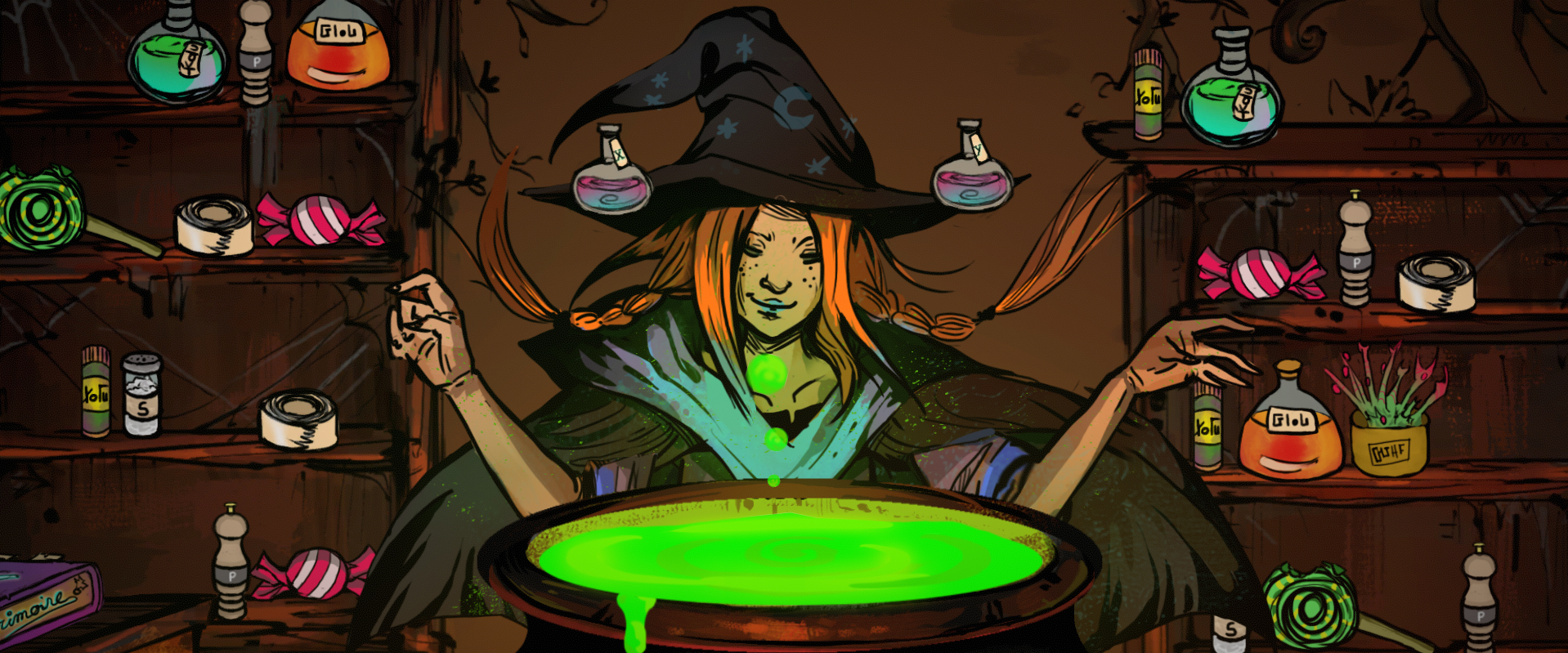 Claire's Bizarre Alchemy
A downloadable game for Windows
Prototype for Game Jam "Ma thèse en jeu vidéo" - March, 2018
Project lead by Genopolys with ArtFX, Labex Epigenmed, CNRS, INSERM, Science Animation and école doctorale cbs2

PITCH

Claire is a magician of the Institute of the Great Magicians of Montpellier(IGMM) and she was wondering how cells can be so different while having the same DNA. Maybe the structure of the DNA! The player will help her by combining the adequate ingredients to change DNA structure and create a very particular creature.
Trailer :

DETAILS

Developer : Team JoJo - Montpellier (France)
Release : march 2017
Game plateform : PC
Genre : Interactive fiction
Language : French

CREDITS

Claire Dupont / Doctorante IGMM
Thomas Chane-Hunet/Game Artist
Clément Duranti/Programming
Laura Guibert/Game Designer
Claire Leguludec/ Game Artist
Alicia Magistrello/Game Artist

Download
Download
ClairesBizarreAlchemy-Jeu.7z
29 MB
Install instructions
1 - Unzip the folder
2 - Launch ClairesBizarreAlchemy-Jeu
3 - Enjoy & comment!