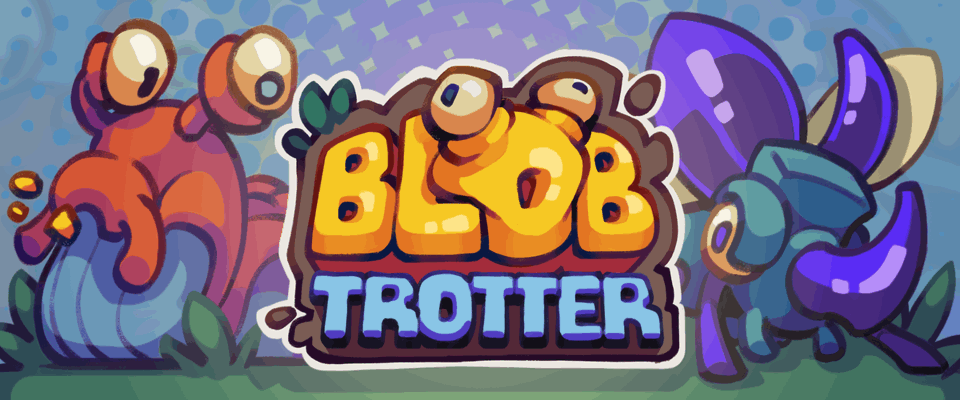 Blob Trotter
PITCH
You play Bloub the blob. Like any blob, you need adventures and to explore your surroundings.
Expend yourself through the forest's undergrowth to eat the delicious cereals and other foods you like. Don't forget to join your fellow blobs who will teach you how to cross areas hard to reach!
However beware of the ugly slugs and beetles that will seek to eat Bloub, try to avoid them!
To help you, don't forget to read the blob via the wiki in the menu. In the game, the Narrablob at the bottom of the screen will give you indications about the world.
Have a good time!
Developer - ARTFX promo 2023
Release date - 28/03/2022
Platform - Android
Genre - Puzzle
Language - French

CREDITS
Jordan GARDAIS - Producer

Gaëlle CALMELS - Art Director
Gaspard DEGEILH-MARIE - Artist and animator
Xuan Hy UNG - Artist and animator
Louis MANEINT - Artist and user interface
Margaux BERARD - Game designer and level designer
Killian BLACHE - Technical game designer
Avishy MENASHE - Technical director, programmer
Nathan GAUTHIER - Programmer
Lilian CAMELIO - Sound designer et composer
CONTROLS
Touch a green box once to select it and a second time to move on the selected tile.
Install instructions
- Unzip the file
- Launch the apk
- Play