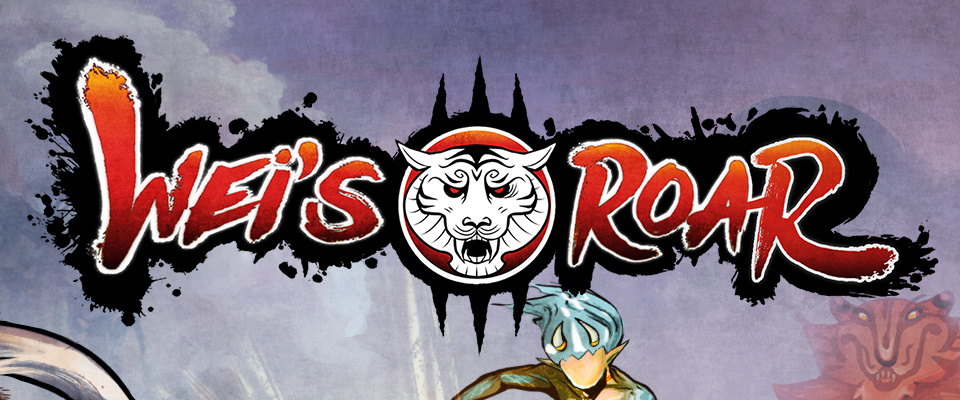 Wei's Roar
A downloadable game for Windows
Wei's Roar is a Graduation Video Game Prototype - June, 2018.


PITCH
Fight for the domination of God Wei's sacred land in a 4 players Brawler Game with fantastic creatures and character fusion!
Jusqu'à 4 joueurs combattent avec des créatures fantastiques qui peuvent fusionner pour dominer les terres sacrées du dieu Wei !

DETAILS

Developer : Team Monkey Business (student project) ArtFX - Montpellier (France)
Release : June 2018

Game plateform : PC

Genre : Fighting

Language : English (menus), Game without text or voice -

PEGI 7 (not officially rated)


CREDITS
Jason CHENEAU - Lead Project, Game Designer, Scripter
Victoire BESSOU - Game Designer, scripter
Benjamin VIZET- Art Director, Game Artist
Alicia MAGISTRELLO - Game Artist
Tiphaine SOLA - Game Artist
Claire LE GULUDEC - Game Artist
Quentin BAUDRY - Sound Designer
Install instructions
1 - Unzip the folder

2 - Optionnal: plug an xbox 360 controller or xboxone controller
3 - Launch srb.exe
4 - Enjoy & comment!
/!\ CAUTION /!\
The game might not launch on the first try. If it doesn't launch, try again!